Case Study on Highfield Group
Member News
ABOUT
Founded in 1982, The Highfield
Group are now global leaders
in qualify cations, end-point
assessment, training materials,
e-learning and work with some
of the world's most recognisable
companies.
As an awarding organisation
Highfield offer 250+ qualify cations
delivered by over 20,000 trainers
spread across 50 countries
covering multiple sectors such
as retail, health and social care,
finance, customer service, rail and
engineering, hospitality, logistics,
aviation, and many more.
THE SITUATION
Highfield Group were moving into new premises in
Doncaster. The Icon building which was located at
one of the main entry points into Doncaster town
centre would be the location for their new business
headquarters.
Highfield approached Visual Group as they were
requiring new signage throughout the building
and as a key landmark from the M18 via White Rose
Way, it was paramount that signage had to stand
out and be eye catching.
Working alongside their Creative Director and
colleagues, the project included a number of ideas
which covered not only the signage for the exterior
of the building, but also how to bring the office
interior to life.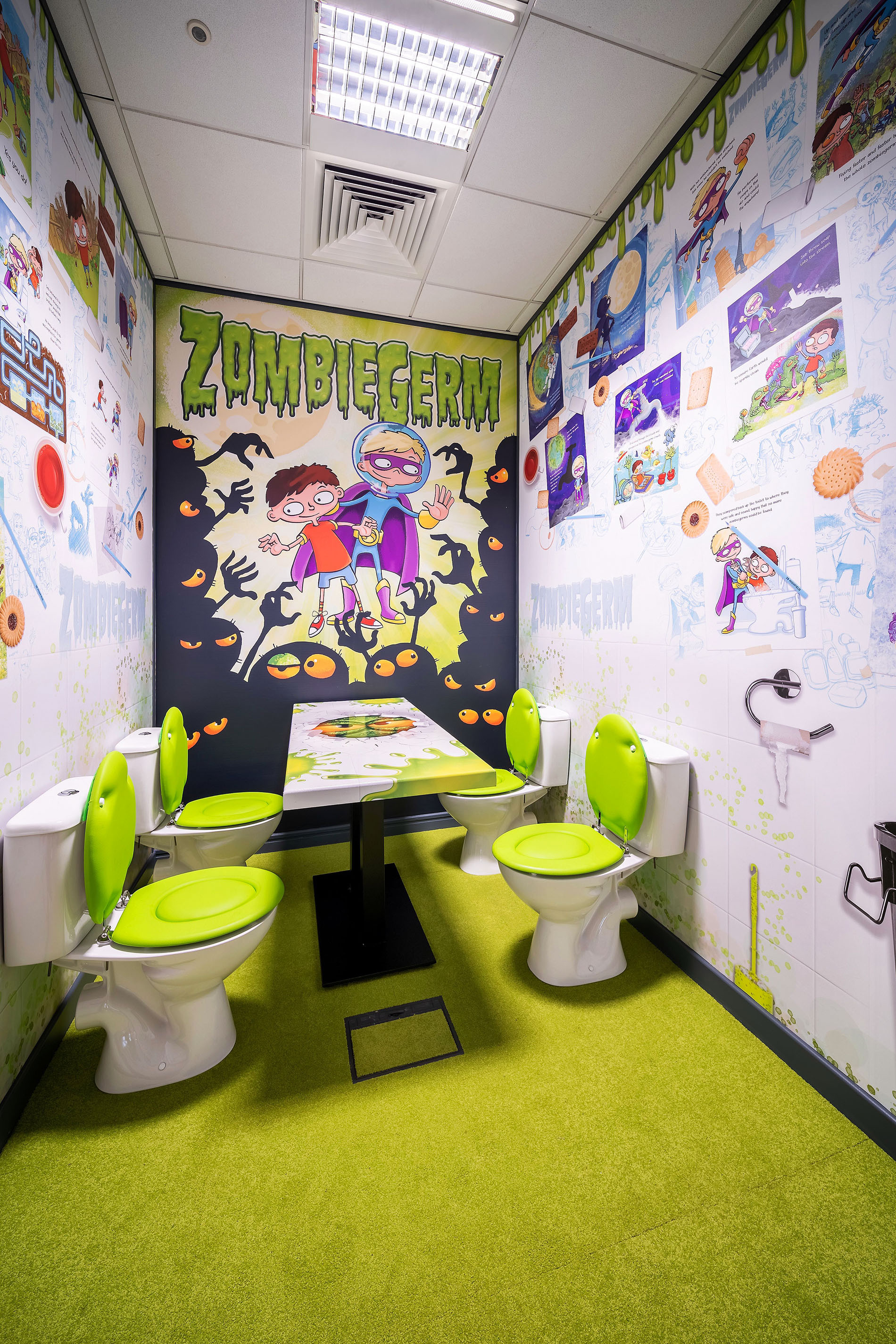 THE SOLUTION
This project saw Visual Group undertake a large works contract including manufacture and
installation. The sign for the exterior of the building,
which is black by day & changes colour by night,
saw the Highfield Group logo created as a 10.5m
x 2.32m sign, made from fabricated aluminium,
acrylic and internal RGB LED illumination.
The interior of the building however took a very
different design, incorporating themes about who
Highfield Group are, what they stand for, what
they do and where they are based in Yorkshire.
These designs saw some truly amazing concepts
delivered, all to be manufactured on wall vinyl.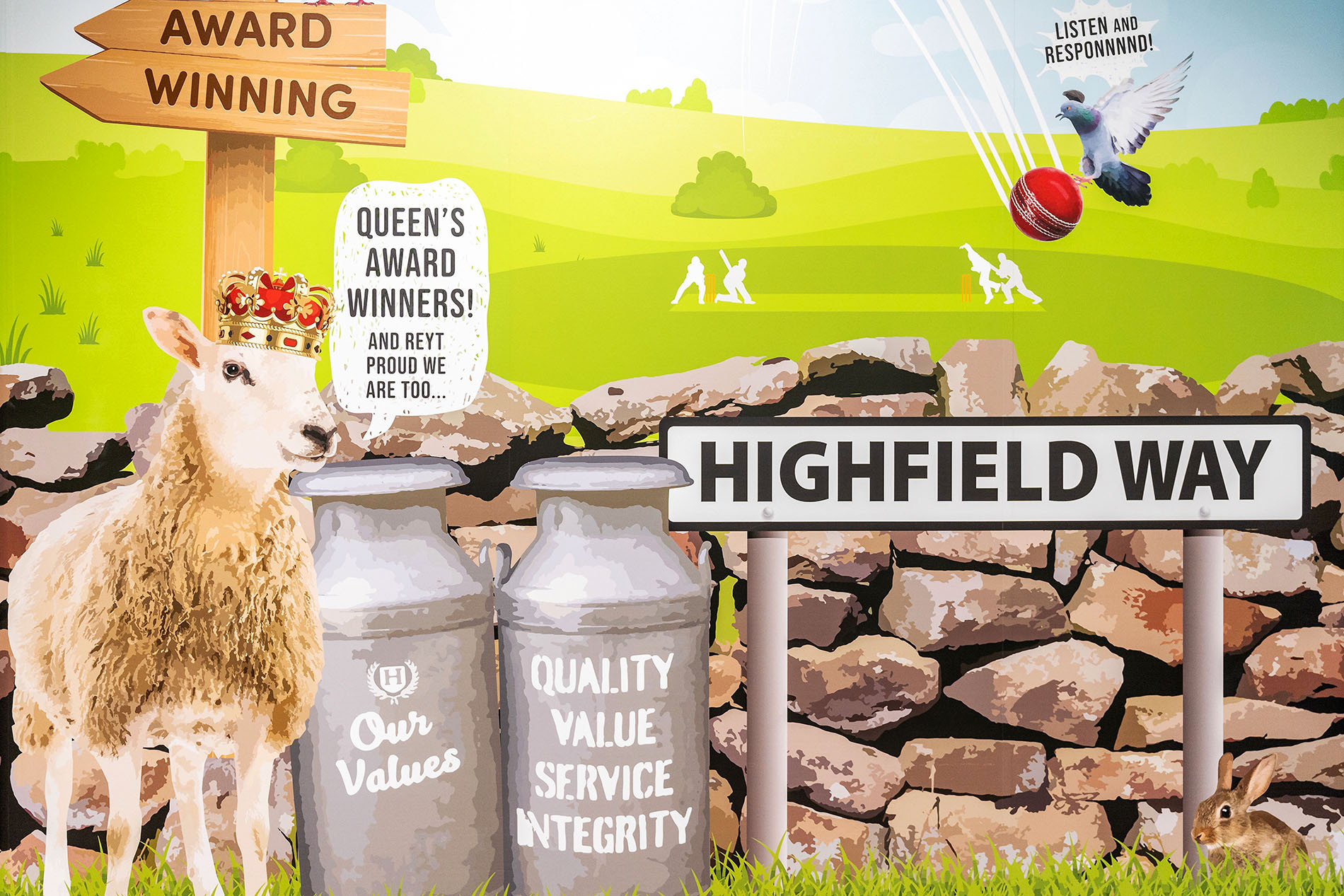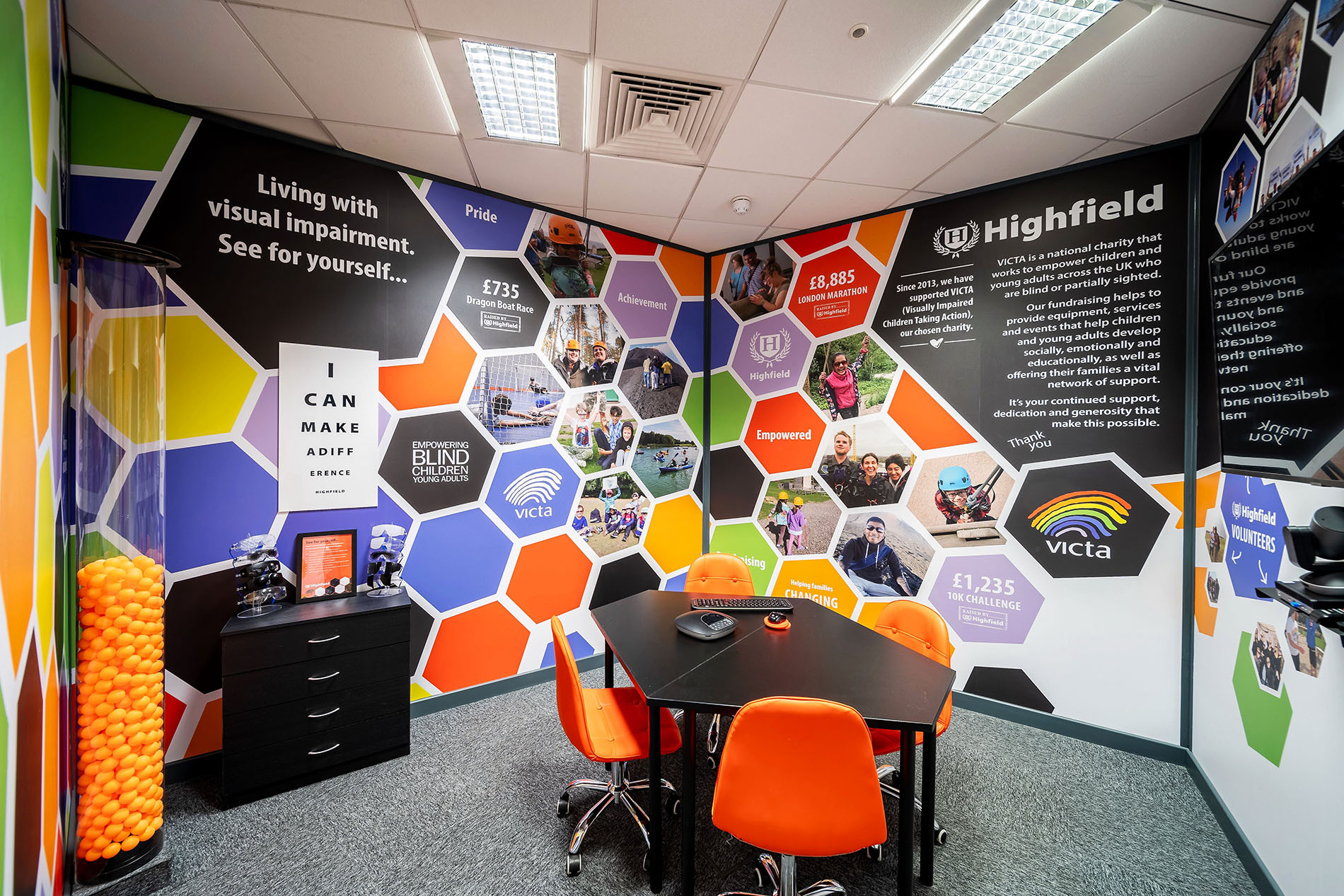 THE RESULT
Shelley Houlbrook - Director of Communications & Strategic Partnerships commented
Thank you Visual Group for all your hard work on this project. The office and building look
amazing! Visual Group certainly met our expectations, we have been very impressed with
the service, advice, quality and installation. During the planning stages there was excellent
advice on achieving the look required, working closely with our team, Visual Group
provided that expert eye to bring our requirements to life. This was a big project that the
team worked very hard on, consisting of a wide range of office interior wall vinyls as well
as a 10.5m x 2.32m colour changing exterior sign for the front of our building which is a
predominant focal point as you first come into Doncaster".
Nigel Spencer - Director at Visual Group commented
This was a fantastic job to work on, the creativity for the interior of the building was truly
innovative and the team really enjoyed working with Highfield Group on this project.
Located on a main entry point into Doncaster, this building was traditionally known as
the Icon building, but now will be known as the Highfield building, and we are proud to
be part of that".